Arlene Gonnella of The Gonnella Team was quoted in CNN Business article: "All-cash offers are King in this hysterical real estate market. Here's what you need to know"
https://www.cnn.com/2021/06/02/homes/all-cash-home-buyers-feseries/index.html
Here's an excerpt from the section Arlene was quoted in, and there's a link above to the full article.
"The real estate stories are swirling about homes that sold in record time, with multiple bids — and "all-cash offers."In this wild housing market, with 21% fewer homes on the market than last year and demand pushing prices to record highs, the competition for a home is fierce. One thing that can put a potential buyer on the top of the heap is an all-cash offer.An all-cash offer doesn't mean showing up with a suitcase full of cash. But it does mean a buyer has the means to purchase the home without taking out a mortgage.
That may seem impossible to people struggling just to save up for a 20% down payment, but the all-cash offer is becoming increasingly common. In April, 25% of all home sales were all-cash deals, up from 15% a year ago, according to the National Association of Realtors.
To sellers, the appeal of a cash offer is that there's less risk of the deal falling apart and they usually close faster than a mortgage-contingent offer, said Arlene Gonnella, an agent with Weichert Realtors in Short Hills, New Jersey."It makes a stronger offer in this market where sellers are faced with many competing offers," she said. "Sellers are able to know with certainty they have a done deal."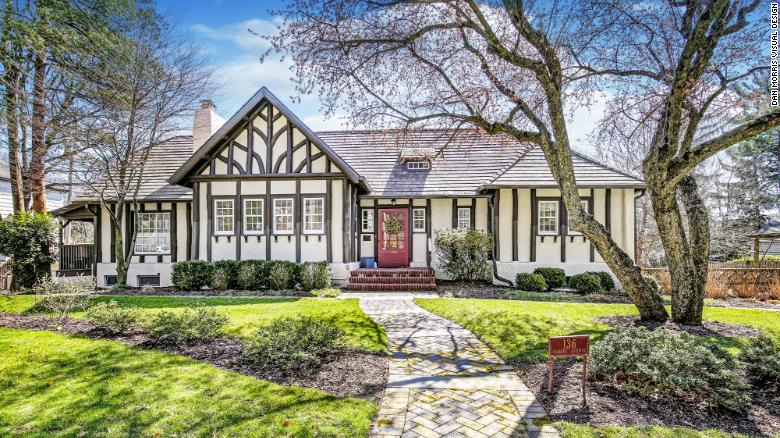 This home in Short Hills, NJ, sold in April for $1.425 million as an all-cash purchase.
While cash buyers will usually still conduct an inspection, the deal is not contingent on mortgage financing being approved or the possibility the home will appraise under the agreed upon price.But the cash offer isn't always the end of the story. Some buyers who win bidding wars by offering cash will ultimately finance the home. And there are even ways buyers who need a mortgage can use all-cash offers to be competitive."